Create a 'Wow factor' to your special day by adding one or all of the below
LED Twinkling Dance Floor Hire
Stunning  White led Starlit dance floor, various sizes available catering for all parties whatever the size.
Let our team arrive setup, clean and get everything ready all in time for your guests to walk in and be amazed at the extra sparkle our dance floor can add.
Amazing focal point, stunning photo's and a night to remember , guests love to dance the night away.
PRICE  LIST :
White LED Starlit Dance Floor 10ft x 10ft ( 3m x 3m ) – £360
White LED Starlit Dance Floor 12ft x 12ft ( 3.5m x 3.5m ) – £395
White LED Starlit Dance Floor 14ft x 14ft ( 4.2m x 4.2m ) – £450
White LED Starlit Dance Floor 16ft x 16ft (4.9m x 4.9m ) – £475
White LED Starlit Dance Floor 18ft x 18ft (5.5m x 5.5m ) – £575
White LED Starlit Dance Floor 20ft x 20ft (6.10m x 6.10m ) – £650
Dream package Dance floor love letters and up-lighting
Weekday savings, DJ package savings, ask today and start planning a premium entertainment experience to make your day magical, trust our experienced team to deliver your requirements, fully insured with equipment regularly pat tested, have peace of mind from start to finish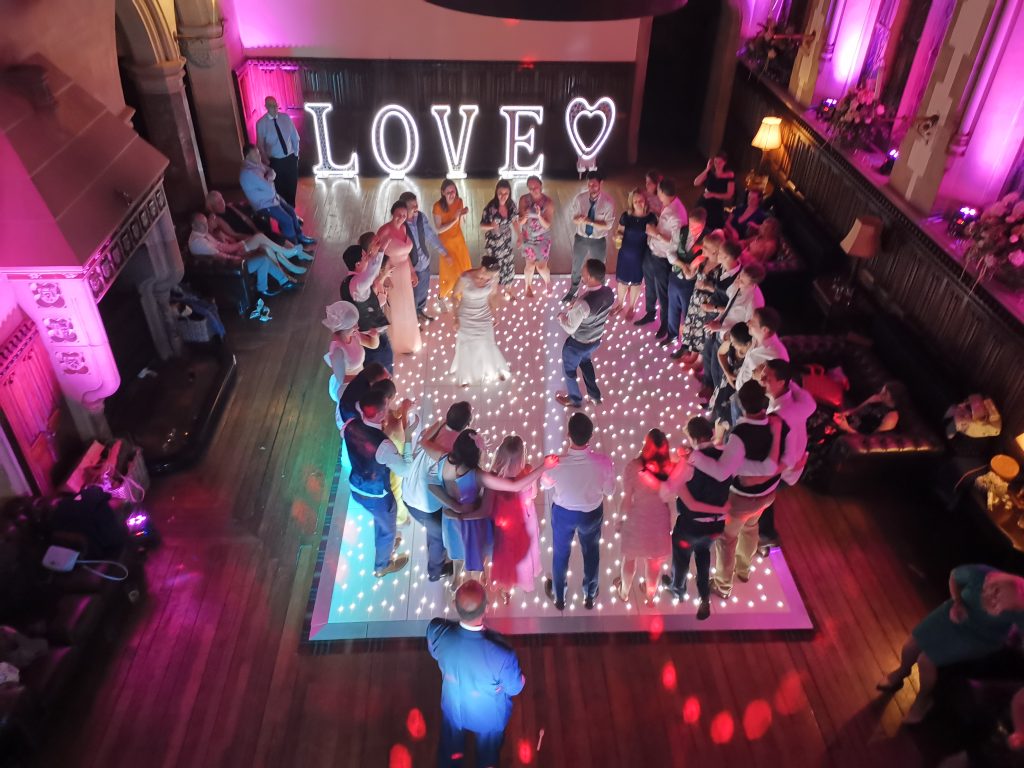 Wedding Sweet Cart Hire

Giant LED MR & MRS Signs
  
Various LOVE and MR & MRS signs Available,  Create that unforgettable moment and stunning family photo.
Create your 'Dream Package' Fantastic unbeatable deals on a Dance floor, Love letter and wireless up-lighter package.